Nudist couchsurfing on the roof of Manhattan
Thanks again to couchsurfing we got to one of the best neighborhoods in New York for one week. Our most favorite part of the city is neither the Statue of Liberty, Times Square nor Brooklyn Bridge. It is apartment of our couchsurfer Bob, right next to the Central Park.
Of course together with the roof of high-rise building where he allowed us to go whenever we wanted to relish the night views of the city streets. Once we went there to have a big apartment party. One day in the evening when we came back from a walk in New York, Bob prepared delicious dinner (also vegetarian version) and invited a few people. To top it all we had a fridge full of international beers at our disposal and of course Joseph´s Bar (Bob´s well-built roomie) full of both expensive and cheap alcohol which we quite enough thinned out. They prefer wine due to which they become pretty much flushed. Well and as the party went on, they came up with this idea to move to the roof. It was kinda wild. We took the "liquid meal" up there with us, some of us sat on the fire escape, others were walking along the ledge. The views, the conversations, the contentment … priceless.
Let me remind you that nearly all of us on the roof were naked since Bob is nudist and why would we be dressed on the roof if we already let it all hang out back in the apartment. Maybe someone saw us from other high-rise buildings, that must have been quite a look. After all, we are in a crazy City That Never Sleeps.

Return from West back to New York
But let´s go back to the beginning. After we quitted the job in Maryland and decided to travel for the rest of the summer even though we didn´t earn much money, our journey was meant to start in New York, because of late departure back home to Europe. First it was us two (Klochy and Jurky) of the whole group of four travelers unpopular at work who quitted and with the baggage of all four we were heading to New York. There we had to search for a place where we could keep our baggage for the next 50 days until departure. Baggage room is expensive even for only one day and we were just starting with low-cost travelling. We searched for alternative solutions and that´s how we got to one couchsurfer who unfortunately couldn´t host us but agreed to store our baggage even for all 50 days. And he gave us a lead to ´the best couchsurfer in New York´as he entitled him. That was the beginning of our great adventure with Bob.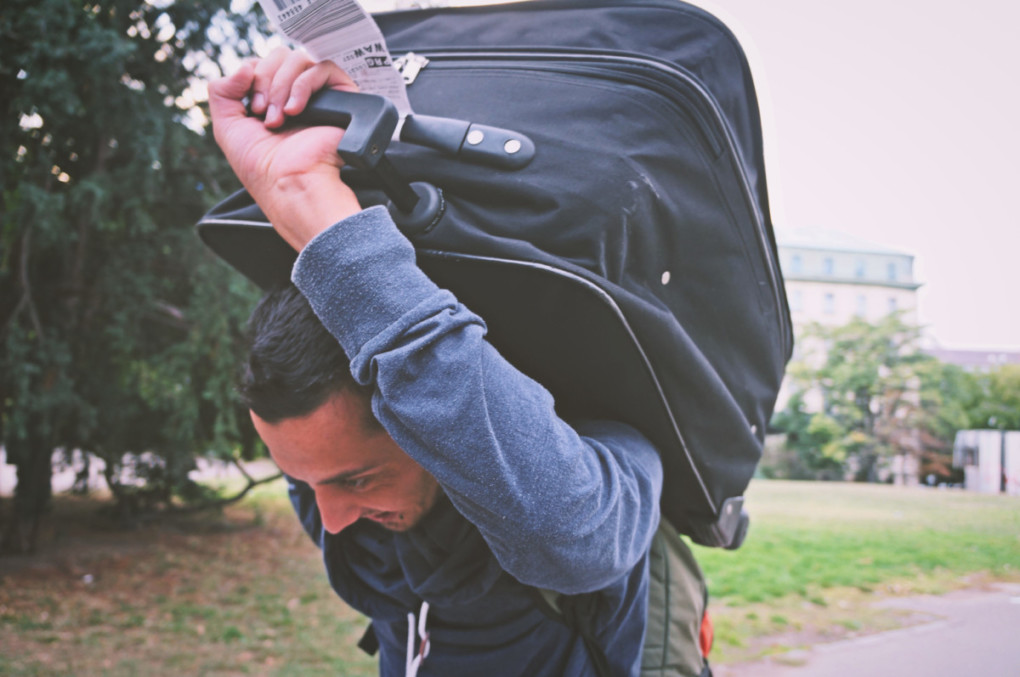 The smallest takes the biggest 😀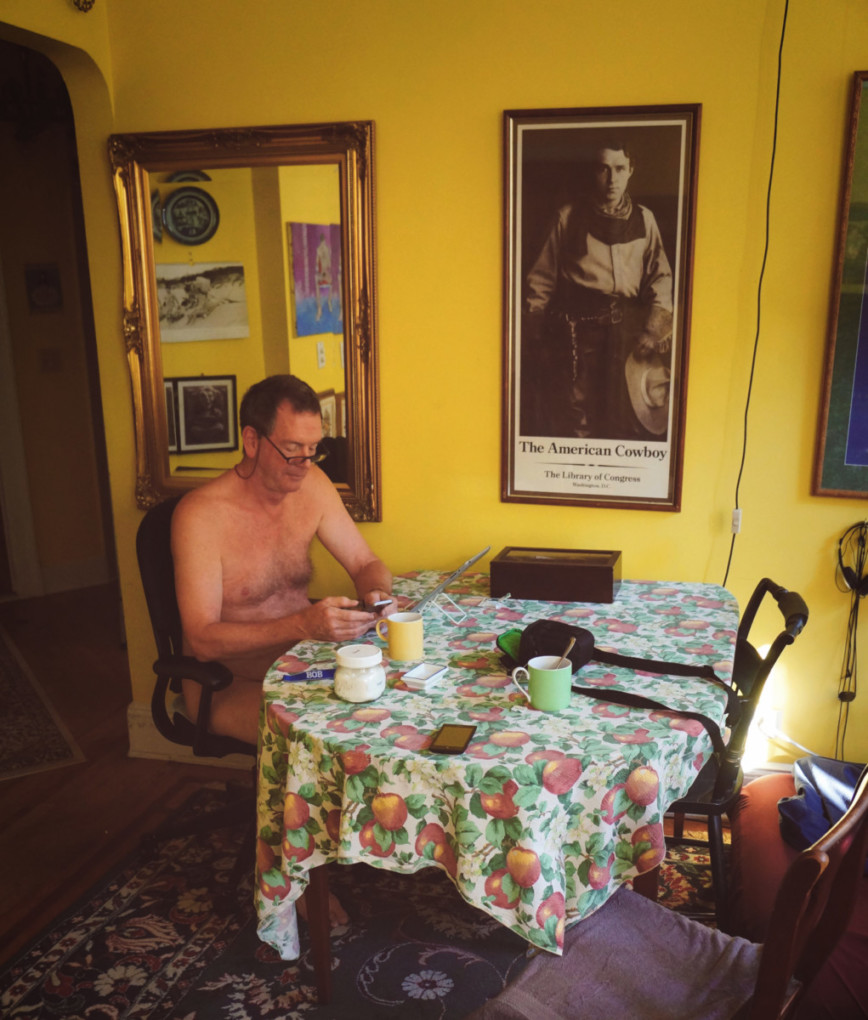 Bob´s apartment is located in Manhattan, right next to the Central Park. From his couchsurfing profile we´ve already knew that he was a nudist but still it was meant to be our first experience as such. So we are downstairs ringing the bell, the door is opening and we´re getting instructions to get off the lift on the sixth floor. As we´re coming through the hallway to the apartment, the door opens and there he stands – naked smiling Bob. Comfortable ambience helped us to chill out and so we as well take off our clothes. For the first time at such place. Bob is homosexual and he has a couple of roommates. We got along very quickly with all of them. To be completely naked doesn´t bother us, in a sense it kind of relieves us. Nudism is also approximate synonym for naturism which focuses on the return of a human being to the nature by natural stay in the nature without clothing. In this ´concrete jungle´ it could sound paradoxically but at least we can see that it´s possible to be oneself nearly anywhere. However, in Bob´s, where we are welcomed also when we arrive from Western trip, we are staying only for two nights. Our flight goes to Denver, a place where we started our great adventure of discovering faraway places of stunning nature, mainly the western part of the American continent.
The whole story how we quitted the job and roamed across the USA (click here)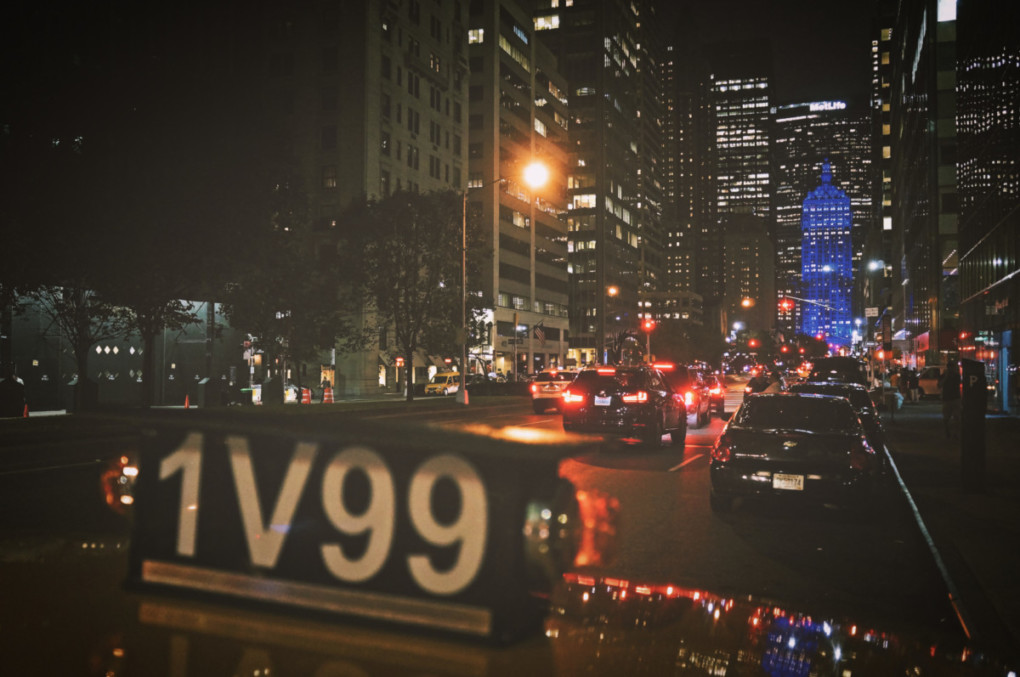 More than one month later, all four of us returned to Bob (two more joined us on the way in West) and that´s the outset of totally freaky week of crazy New York. We are attending already mentioned dinner which turns out to be one hell of a party. Around 10 people are participating, each one of different profession, age or interests. The only thing we have in common is the clothing style … 🙂 An artist – painter from New York, who enjoys depicting himself naked; little bit shy young Russian couchsurfer, who as well as us tries nudism for the first time; skilled documentary filmmaker lately supported by considerable financial grant; our Bob with his great roommates and us four. We´re discussing various topics and moving to the top of the building adding splendid views of the night Gotham.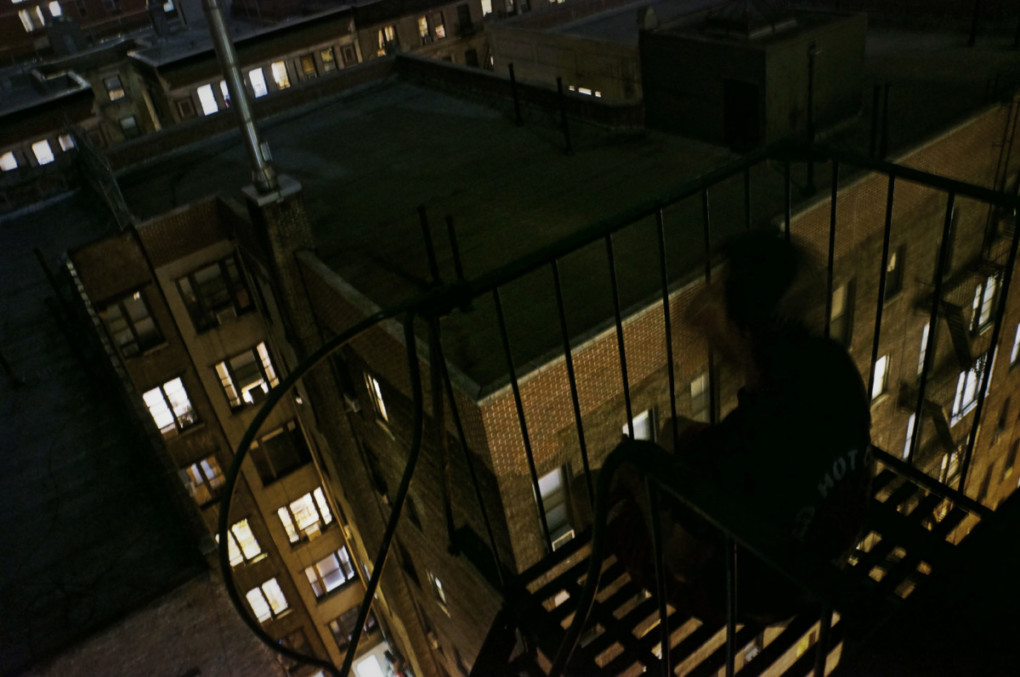 Bob is quite popular among the travelers as we later find out in New York Times article. Rarely we have a chance to meet such generous person. Whilst visiting he gave us the key of the apartment with nice blue key ring bearing Bob´s name. Our hosts were maybe little bit surprised that we didn´t have a problem to take off our clothes, after all it´s not usual for them to see a group of four naked heterosexuals as often even homosexual visits have problems with letting down the bars and shyness.
They started liking all four of us in proof of what is Joseph´s big return from work. Bob told us that Joseph never did such a thing before. On our last day in the morning Joseph left to his work as usual and suddenly for the lunch he again appeared in the apartment just to hug us and say goodbye one more time. And then he left again.
We feel more comfortable in places without tourists and so we can recommend you – find your own place, even in a huge concrete jungle, and maybe you will enjoy far more than to wait in long lines and to share the views with thousands of other people accompanied with endless camera shutter sounds.
For example we googled how to explore underground New York. According to instructions on the internet we found exterior door to the underground of Columbia University, however according to the updates already blocked. Other instructions guided us directly to the lower floors of the University, where we found another door, but this time we accidentally bumped into slightly open door with inconspicuous stares leading us to the roof of the university. There we sat, sweaty, breathed out, opened a beers and relished the busy life of tiny New Yorkers. So many different stories…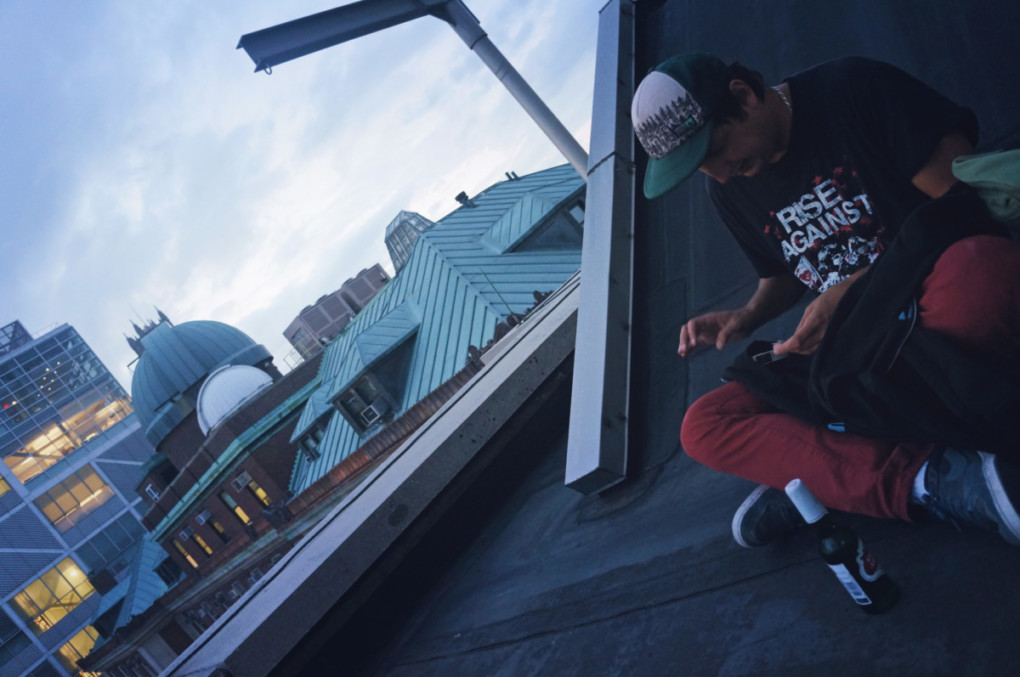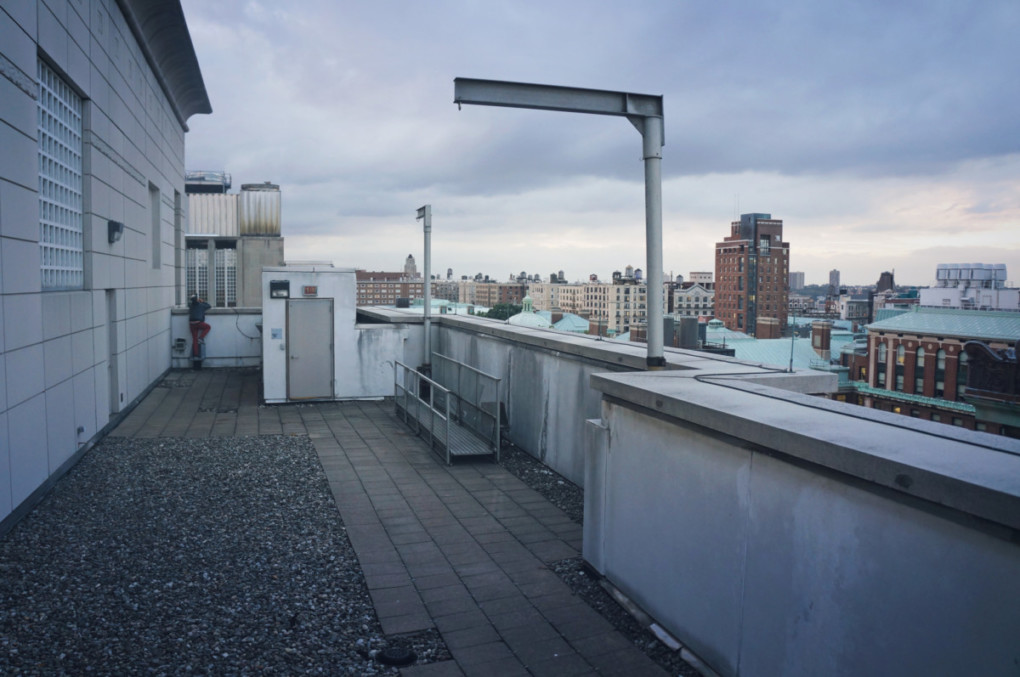 At the beginning we had as well huge expectations and we were curious about what we are going to experience in a nudist place, and the experience is extremely strong. Those people became our friends. They were very open to every topic and question. There´s no need to be scared of going through crazy adventures. Some people tell us that maybe we risk too much, but at least we have something to remember. And we can say that we are living to the full. As they say:
"If you think that adventure is dangerous, try routine! That one is deadly…"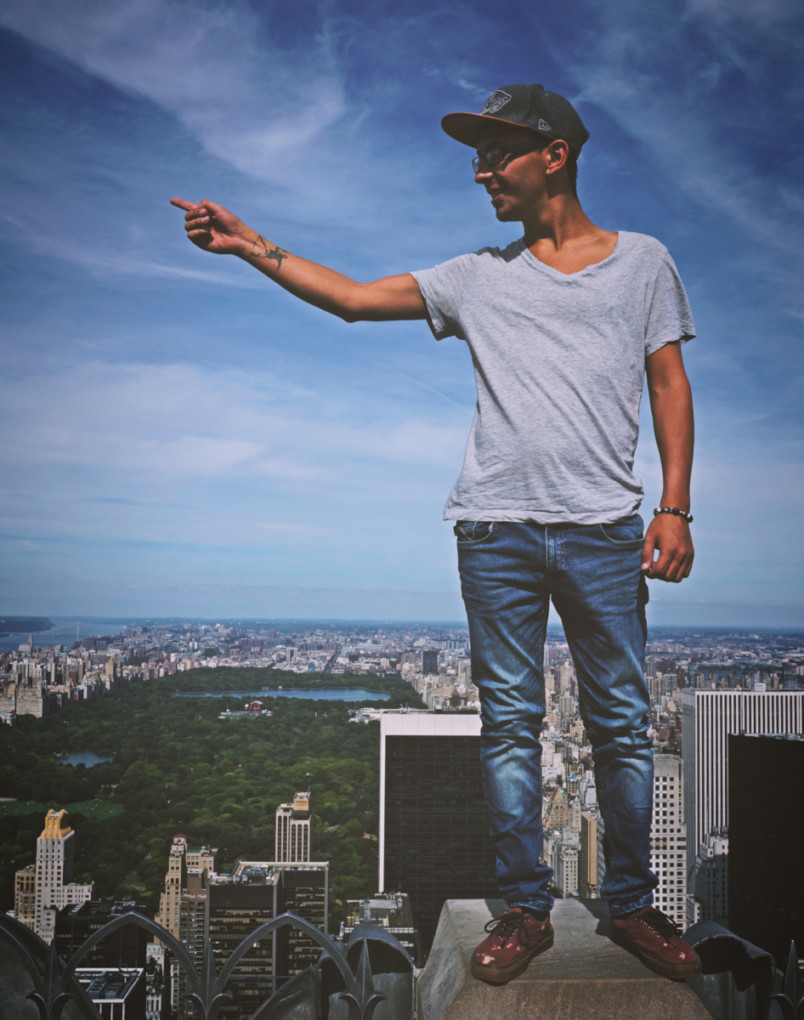 Nope, we won´t listen, we´ll go wherever we want
Couchsurfing is growing quickly and that's bringing certain negative aspects in the form of using it only because it´s absolutely for free. It´s not a free hotel, it´s about the people. Well, and we even if we tried hard, we didn´t spend any money. Bob even refused to let us pay for the lunch when we invited him. He said as a retiree he already has enough money. We thank for everything and one day we´ll repay him for all… or someone else, it doesn´t matter. The idea of sharing in couchsurfing is amazing. #
The whole story how we quitted the job and roamed across the USA (click here)
Komentáre